Environmental and sustainable Certifications  
Environmental or sustainable certification requires the implementation of a certification process, whether you choose to obtain the official certification or you prefer to enter a self-certifying process. This process contains a series of steps. We always start from a given situation, in order to compare it to a desired situation (hypothesis) to evaluate the immediate costs and medium and long-term gains that would result from the transition from one situation to another. The stages of work are: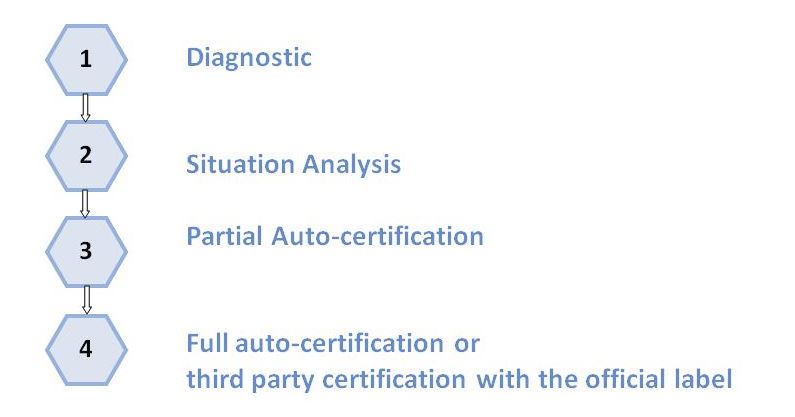 Our role depends on the client's goal:
Our customer wants to get a certification:
> implementation of a certification process, and response to all requirements leading to certification
 Our customer wishes to enter a certification process without obtaining a certification:
> response to a series of requirements to develop or strengthen the environmental approach of his company
Our role varies according to the desired intensity and purpose.
Nevertheless, it always starts from the analysis of the needs of the customer and the analyis of the situation (pre-diagnostic).
Then our role can include the following tasks:
Choose the certification or the certification process in line with your needs
Set up the program and plan (Sustainable Building in the case of HQE

®,

 credits in the case of LEED

®,

 etc.)
Collect data within the company or organization
Prepare the report or documents to be submitted for certification
Monitor building operations (building control – commissioning)