Jérôme Partos
Prior to setting up EETQ, from January 1990 to January 2004, Dr. Partos was a representative of the Denis Frères Group in Japan. He was General Manager of two companies, Sceti Co Ltd andNichifutsu Boeki KK. Sceti Co Ltd imports and markets technical products in Japan in fields related to human health through biochemistry and biotechnologies. Nichifutsu Boeki KK imports and markets retail food items, mainly organic products, low chemical syrups and confectioneries.
Jérôme also managed the business of Sun & Denis KK, a subsidiary to Sceti Co Ltd, retailing exclusive chocolates. He was responsible for the subsequent disposal of the business. He is also co-founder, and previous Chief Executive Officer of NetProtections KK, a company offering online services that secure online payments and goods deliveries. He served the company from its creation, in 1999, until its sale in 2001.
Prior to joining Denis Frères Group, Jérôme was an R&D and project engineer at Degrémont, world leader in water treatment. He started at the French head office and moved to the Japanese subsidiary a few years later. Jérôme's focus was mainly on the development of biological treatments for potable, process or waste water and their benchmarking through first generation references.
Jérôme holds a PhD in Biochemistry-Microbiology from the University of Provence (France). He was awarded a special grant by the French Solar Energy Commission to carry out fundamental research on biological valorisation of agricultural by-products. He owns a diploma of Engineer in Agronomy, from the Institut National Agronomique Paris-Grignon (INA-PG; France), majoring in Applied Biology for Environmental Issues.
Today Jérôme is Vice-President of France Nature; Director of the French League for Bird Protection (Ligue pour la Protection des Oiseaux, LPO, the largest environmental association in France) and Director of AgroConsultants, the association of consultants agronomist engineers.
Pascale Sinnaeve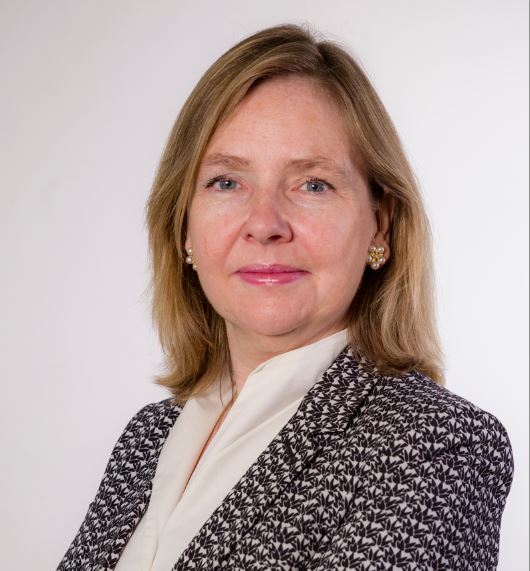 Prior to set up EETQ, Pascale headed the New Offer Division at Coface France (Paris) where she supervised the creation of new credit risk management products for the French market, Coface's main market. From July 2000-February 2006, Pascale acted as  Marketing and Communication Manager of Coface Group North Asia (Tokyo) where she managed the North Asia (Japan and South Korea) Marketing and Communications Department, a department that she created and developed.
Pascale founded and chaired the e-commerce Committee at the European Business Council (Tokyo) and co-chaired of the e-business Committee at the American Chamber Commerce in Japan (Tokyo). She was also Director of the Belgian-Luxembourg Chamber of Commerce in Japan (Tokyo).
Prior to Coface, Pascale worked in one of the leading Japanese advertising agencies, Asahi Advertising (Tokyo) where she was responsible for developing new international business and was successful in landing numerous key foreign accounts. She is one of the co-founders of PlanetBound, a consultancy in « green communication ». She has also worked as a consultant in European Affairs for Hill and Knowlton International – Belgium dealing with issues such as energy, South East Asia, etc. In 1993, Pascale was the representative of the Belgian Youth at the Tokyo World Youth Conference organised in honour of the wedding of Their Highnesses the Japanese Crown Prince and Princess. She was granted a sholarship from the Fondation de la Vocation (Belgium) and from the Commonwealth (UK) for studies related to collective diplomacy between the EU, Japan and ASEAN at Cambridge University (UK).
Pascale is a Japanese market expert (https://www.eubusinessinjapan.eu/support/sinnaeve-pascale), she holds a M. Phil. in International Relations – Cambridge University (UK) certificates of Business Sustainability Management and Sustainable Finance – Cambridge University (UK); Applying Integrated Policy Approaches to accelerate the 2030 Agenda (United Nations).  MBA  – Chicago Booth School of Business. She also holds a BA and a MA in European Studies (ULB, Belgium). She is a Lean Six Sigma Black Belt certified professional, a WELL® AP, LEED® AP BD&C and Bilan Carbone® accredited, GRI Certified Sustainability Professional. She is a regular speaker at the EU gateway to Japan pre-departure seminars for European companies aiming at developing their business in Japan. She gives seminars and courses in various Business Schools in Europe, including ESCP London, CNAM Paris and teaches Sustainability and Economy at ECAM (engineer school) in Brussels (Belgium). She is also consultant/trainer in mastering energy performance of buildings of industrial processes in energy intensive large market actors.
Pascale Sinnaeve-Building Design + Construction
WELL AP Certificate – Pascale Sinnaeve