All our trainings deal with environmental, sustainability and cross-cultural issues
Our clients trust us to provide programs that are relevant and impactful.
Sustainability & Building Sector
Environmental and sustainable Certifications : How to put them in place ? (LEED®, HQE®, BREEAM®)
How to put an Environmental Management System (EMS) in place ?
Sustainable purchase: a challenge for manufacturers and buyers
Sustainable Development : how to leverage profit and nurture social wellbeing (3Ps = triple bottom line)
Environmental certification: a tool to improve your company's triple bottom line
3D software : SketchUp, BIM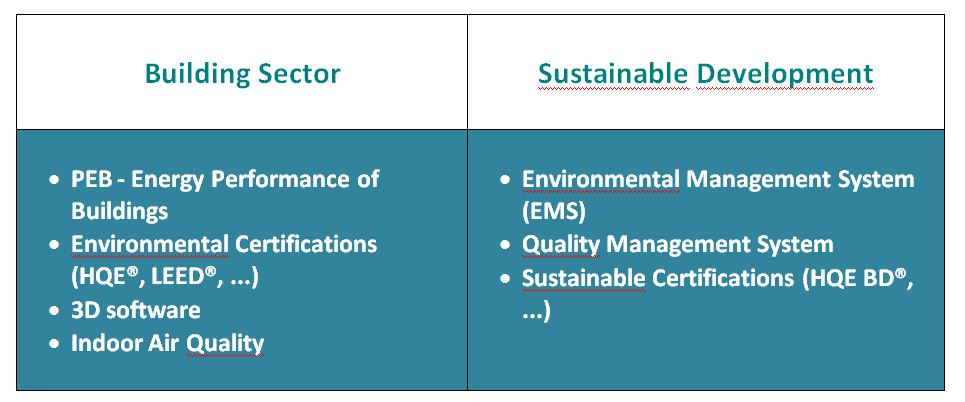 Intercultural Management Europe – Japan
We speak fluent Japanese and have over 30 years of practical business experience in Japan.
Cross cultural training for European employees working for Japanese companies
Cross cultural training for Japanese employees working for Japanese companies offices in Europe
Training for European companies who have Japanese clients, customers or partners
cross-cultural team building
These trainings can be about understanding and working with various European cultures as well as about working in a Japanese corporate culture.


How to contact us ?
for further information, please contact us : info ( at ) eet-totalquality.com